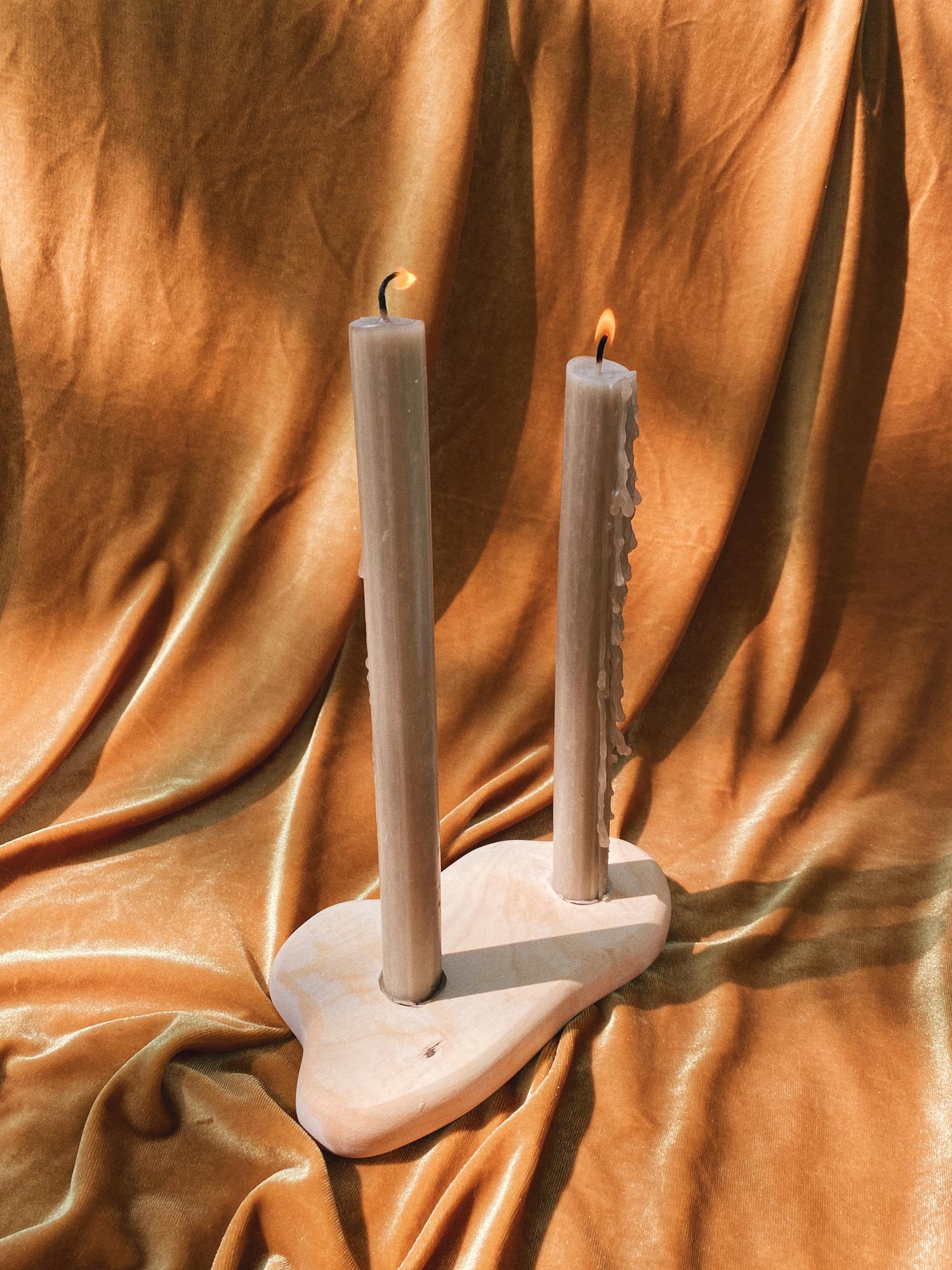 Maple Double Candlestick Holder

This candlestick holder measures approximately 7.5"x4" with two 7/8" holes, perfect for 1" thick candlesticks.

Handmade from salvaged and scrap hardwood destined for landfill or burn piles. This wood has been saved in such instances as felled trees, tree stumps, antique barnwood, and abandoned storage units.

Ships within 2 weeks of purchase. Each one is unique, with it's own markings. You are purchasing the exact board in this photo, and there is only one.

Color tones may vary across screens. All sales final.